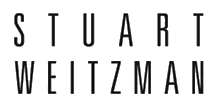 Sycamore Partners Establishes Stuart Weitzman as Standalone Company
April 11, 2014
Sycamore Partners today announced that, in conjunction with its recent acquisition of The Jones Group Inc., Stuart Weitzman will operate as an independent company in the investment firm's growing portfolio of leading retail and consumer businesses. Sycamore Partners' acquisition of Stuart Weitzman is being made in partnership with the company's long-time management team, including Executive Chairman Stuart Weitzman and Chief Executive Officer Wayne Kulkin.
Mr. Weitzman said, "We are excited to work with Sycamore Partners and are confident that this transaction will help fuel the continued momentum of the Stuart Weitzman brand as we enter our next phase of growth. Sycamore Partners has a history of supporting the visions of its portfolio companies, and we anticipate a long and successful partnership."
"We are thrilled to have Sycamore Partners' support as we continue to execute on our strategic priorities and grow the brand across its many channels and geographies," said Mr. Kulkin. "We look forward to partnering with Sycamore Partners to identify areas for further expansion and development of the Stuart Weitzman brand."
"Stuart Weitzman has a world-renowned business with excellent brand recognition, a loyal customer base and promising growth initiatives underway," said Stefan Kaluzny, a Managing Director of Sycamore Partners. "We are delighted to have the opportunity to work with Stuart, Wayne and the rest of the Stuart Weitzman team as they position the brand for continued growth and development." Stuart Weitzman previously operated as a division of The Jones Group, which was acquired by Sycamore Partners on April 8, 2014.
About Stuart Weitzman
Stuart Weitzman, a global leader in designer footwear, operates 44 retail stores across the United States, including New York, Beverly Hills, Chicago, Boston and Las Vegas. The company also has 61 international stores, 10 international shop-in-shops, and e-commerce sites in the United States, Canada, Europe, and Hong Kong. Stuart Weitzman footwear and accessories are sold in more than 70 countries. A luxury brand built upon the idea of creating a beautifully-constructed shoe, founder and designer Stuart Weitzman's main objective has always been to merge fashion and function. The first thing a women puts on in the morning and the last thing she takes off at night, his shoes are designed to feel as good as they look and to look as good as they feel.
About Sycamore Partners
Sycamore Partners is a private equity firm based in New York. The firm has more than $1 billion in capital under management. Sycamore specializes in consumer and retail-related investments and its strategy is to partner with established management teams to improve the operating performance of their businesses. The firm's investment portfolio currently includes Hot Topic, Inc.; The Talbots, Inc.; MGF Sourcing; and Pathlight Capital.