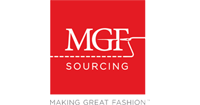 Sycamore Partners Acquires 51% Interest in Mast Global Fashions
November 03, 2011
Sycamore Partners Joins with Limited Brands to Establish Apparel Sourcing Unit as Standalone Company
Sycamore Partners ("Sycamore"), a private equity firm based in New York, and Limited Brands, Inc. (NYSE: LTD) today announced that Sycamore has acquired a controlling 51% interest in Mast Global Fashions, the third-party apparel sourcing division of Limited Brands. Limited Brands will retain a 49% stake in this standalone apparel production and sourcing company. Terms of the transaction were not disclosed. Limited Brands will retain 100 percent ownership of its separate sourcing operation for their intimate apparel and personal care/beauty businesses.
"Sycamore shares our values and our approach to business, and we know that they are the right partner to work with us to provide the resources necessary to expand this third-party apparel sourcing business," said Leslie H. Wexner, chairman and chief executive officer of Limited Brands. "That expansion will benefit all of the new company's customers, including Limited Brands. The change also enables our Limited Brands team to continue our focus on our strategic priorities – growing our intimate apparel, beauty and personal care retail brands."
"We are honored that Limited Brands has chosen Sycamore Partners to join them in leading the development of Mast Global Fashions as a premier third-party apparel supply chain management company and one of the three largest apparel sourcing companies in the world," said Stefan Kaluzny, a managing director at Sycamore. "We expect to draw upon the company's proven experience in sourcing and significant global reach to solidify and grow its leadership position in the apparel industry."
James Schwartz, who has been with Mast for more than 28 years, will lead the new company as its president and chief executive officer.
"This is exactly the kind of business that Sycamore is looking to invest in – experienced leadership, a proven track record of success, and strong growth potential," adds Peter Morrow, also a managing director at Sycamore. "Jim Schwartz and the very talented team at Mast Global Fashions have been valued business partners to some of the leading apparel retailers for more than 40 years, and we look forward to continuing to build on that history of success."
About Sycamore Partners
Sycamore Partners is a private equity firm based in New York specializing in consumer and retail investments. The firm was formed in 2011. The founders of Sycamore have a long history of partnering with management teams to improve the operating profitability and strategic value of their businesses. They work with companies they believe have significant growth potential, particularly when given the capital and outside expertise they need to succeed. For more information, please visit www.SycamorePartners.com.
About Limited Brands
Limited Brands, through Victoria's Secret, Pink, Bath & Body Works, La Senza and Henri Bendel, is an international company. The company operates 2,628 specialty stores in the United States and its brands are sold in more than 800 company-operated and franchised additional locations world-wide. The company's products are also available online at www.VictoriasSecret.com, www.BathandBodyWorks.com, www.HenriBendel.com and www.LaSenza.com.